Advance Plus Course: Mastering Desert Driving in Dubai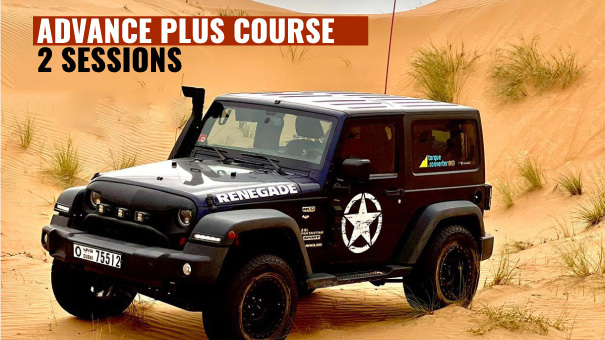 Information about the course:
Embark on an adrenaline-pumping venture with Dubai Offroaders' Advance Plus Course, meticulously designed to morph you into a desert driving connoisseur. This unparalleled Desert Driving Course in Dubai accentuates mastering the high-paced dynamics of desert driving, ensuring you dominate the dunes effortlessly.
Off-roading amidst the desert expanse is exhilarating when driven at a brisk pace. However, the desert terrain seldom echoes our desires. The ideal dunes remain elusive, the space for building momentum scarce, especially when tackling towering dunes. The essence of desert driving in Dubai lies in conquering these variables with finesse, maintaining a brisk pace whilst transitioning between the softer and harder sides of big dunes seamlessly. This course is crafted to hone your agility in switching terrains swiftly from ascent to descent, embodying the essence of split-second decision-making.
Mastering the art of gliding over dunes, drifting effortlessly, and shaving sharp ridges are pivotal skills to ensure you reign over any dune, disregarding its shape, size, or formation. This course empowers you to navigate the desert with an aura of mastery, ensuring the dunes bend to your will, not vice-versa.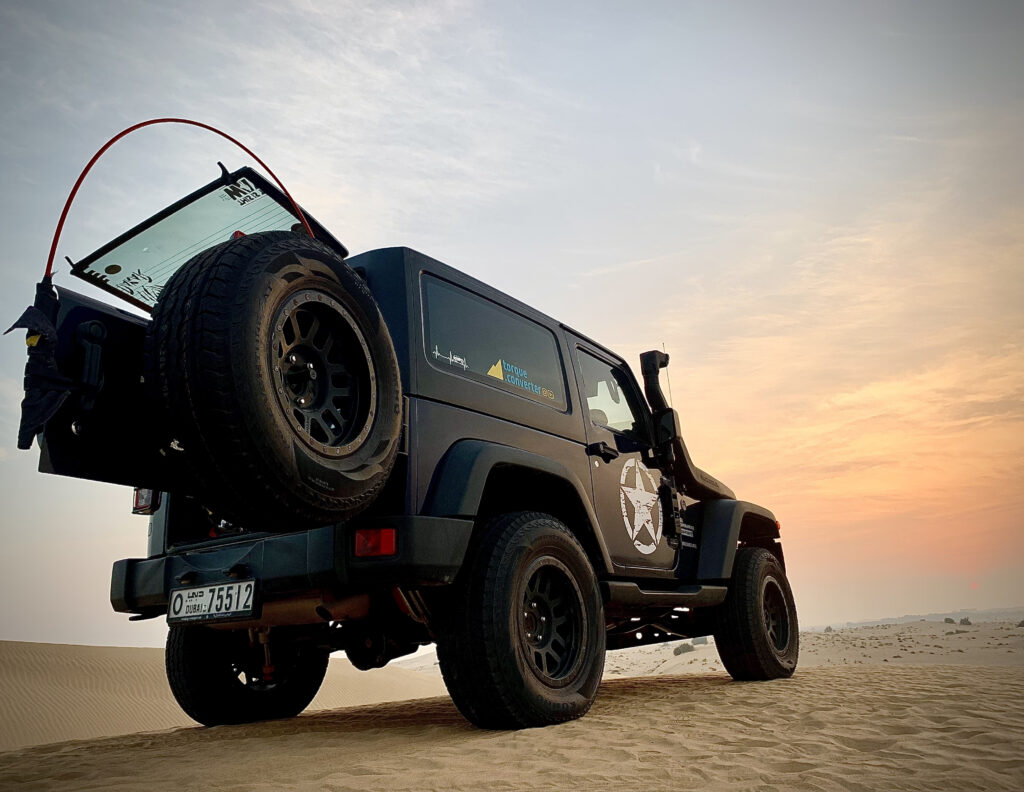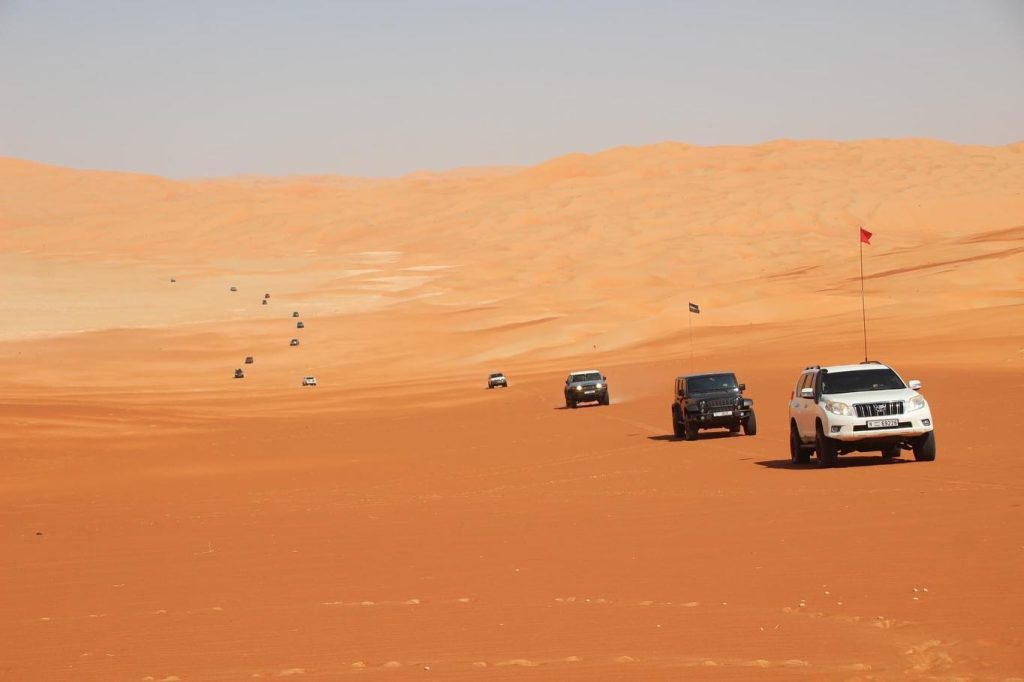 Session 1: Harnessing Speed and Terrain
Long and Parallel Side Sloping: Master the art of maintaining balance and control while side sloping along lengthy dunes.
Gliding, Drifting: Unveil the thrill of gliding and drifting over the sands, a quintessential skill for desert driving in Dubai.
Switching Big Ridges at Fast Pace: A comprehensive training on transitioning between hard to soft terrains and vice-versa, ensuring seamless ascent and descent amidst fast-paced driving.
Session 2: Precision and Ridge Mastery
Correcting the Missed Line: Learn the techniques to realign swiftly whenever you miss a line, ensuring a smooth drive.
Ridge Shaving without Axle Dragging: Master the skill of ridge shaving without exerting undue pressure on the front differential/axle, a crucial step towards advanced desert driving.
Car Dancing on Any Ridge at Fast Pace: Experience the ecstasy of making your car dance on any ridge, showcasing supreme control and pace.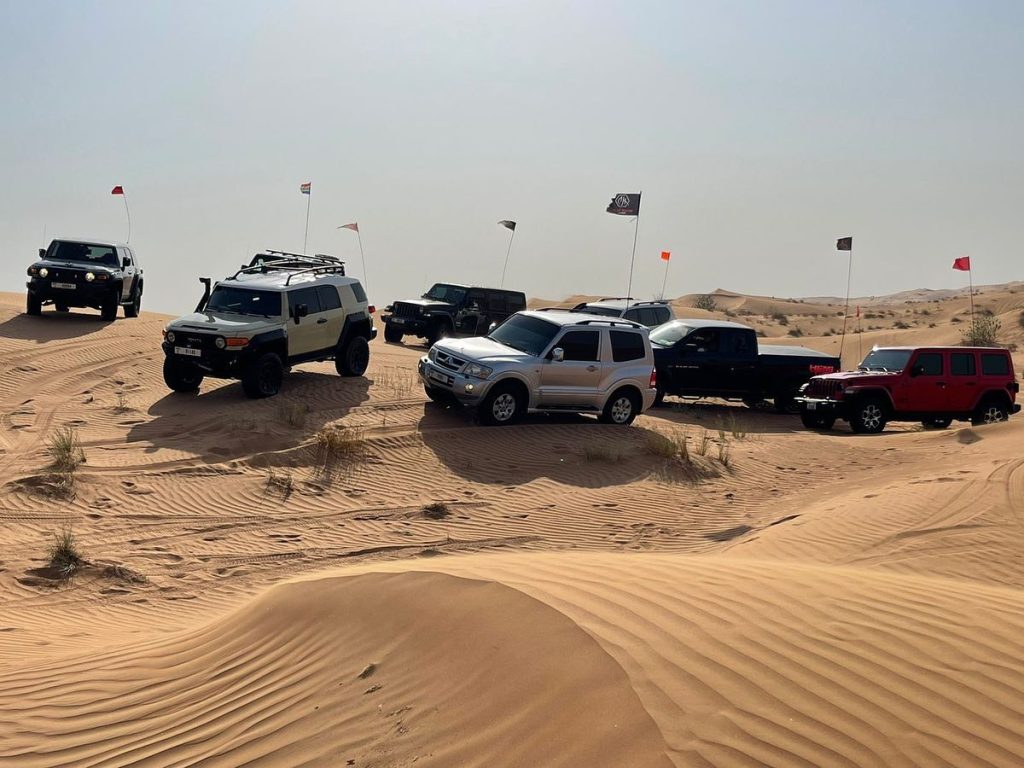 Our Advance Plus Course is curated for the aficionados who have triumphed over the challenges of the Advanced Master Class Desert Driving and the nocturnal escapade of Navigating the Dark at an Advanced Level. This course is the epitome of mastery, pushing the boundaries of what's possible on the thrilling sands of Dubai. Embrace the pinnacle of off-roading excellence, join us in conquering the unconquered, and etch your daring trails on the golden dunes.
Recommended: Although membership with Dubai Offroaders isn't a prerequisite, we ardently encourage enthusiasts to become members and immerse in the sport with one of the oldest and most prestigious off-roading clubs in the UAE. To enroll, ensure you have a robust off-road vehicle and have completed our lower-level courses.
Ready to start your adventure?
Book your course now!
Still have questions about the essential driving course for beginners?

Read some of our FAQs: