Essential Off-Road Driving Course (3 Sessions)
Information about the course:
Price: 1,500 AED

Experience the ultimate desert driving course in just 3 sessions. Our comprehensive program covers everything you need to know, from car preparation to mastering off-road functions and conquering sandy terrains. By the end of the course, you'll confidently navigate through a newbie convoy and have the skills to handle various dunes, including balancing on ridges. Originally designed for beginners, we now offer this course to experienced drivers looking to solidify their core techniques. Don't miss out on this essential training opportunity.
1st Session: Introduction to Desert Driving
In our first session, we will equip you with the essential skills and knowledge needed to become a confident and adept driver in the dunes. We will begin by ensuring that your vehicle is properly prepared for navigating the desert, prioritizing your safety and effectiveness. Furthermore, we will delve into the theory behind how cars work and discuss the detailed nuances involved in driving on sand. To put this theory into action, we will practice on a smaller and safer dunes, focusing on joining and balancing on the ridge. This practice will serve as a solid foundation for the rest of the course, and our experienced instructors will be there to support you throughout the entire process. By the end of this session, you will be amazed at how much you have learned and feel confident in your ability to tackle any challenge that may arise while driving in the desert.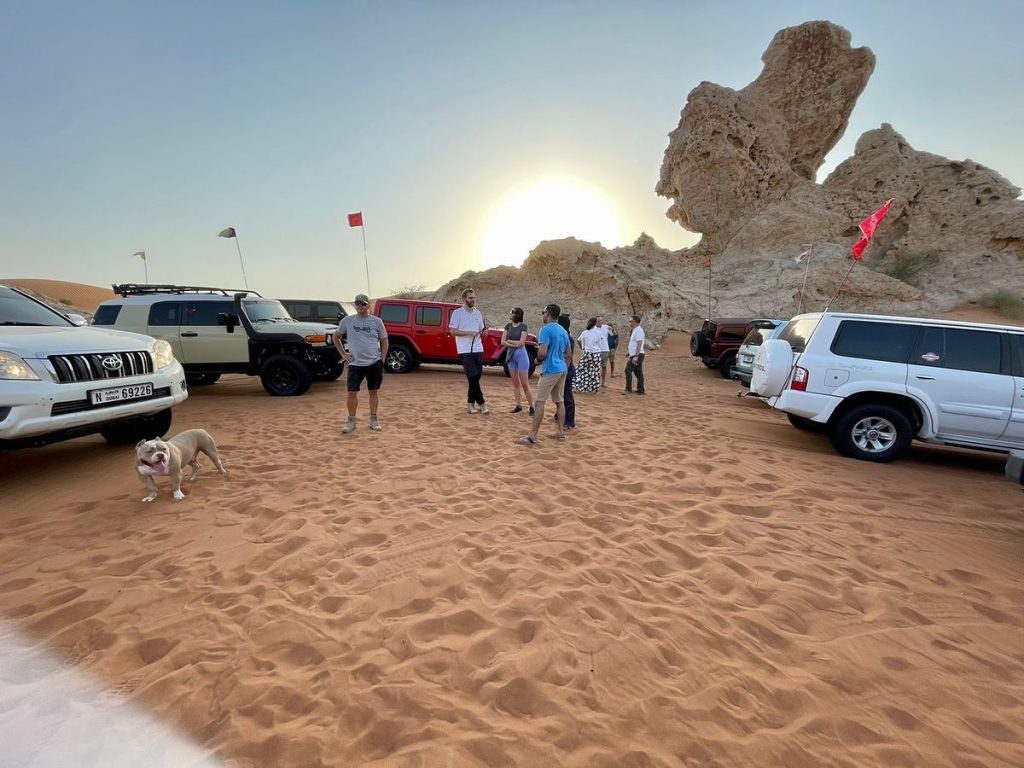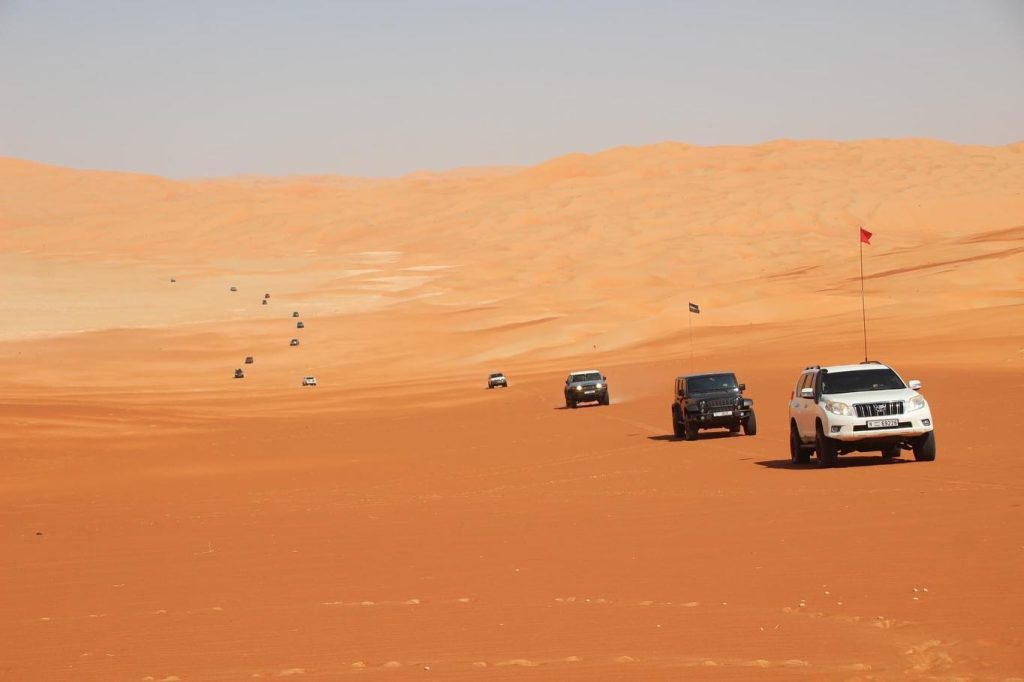 2nd Session: Advanced Techniques and Recovery Gear
In our second session, we'll dive deeper into the techniques and skills covered in the first session. You'll get the chance to apply what you learned to more challenging terrain, such as larger dunes and technical sections. We understand that driving on tall ridges can be intimidating, but we'll equip you with the knowledge and confidence to conquer them. Additionally, we'll teach you how to maneuver through soft and tricky sections so you can take your off-roading adventures to new heights.
3rd Session: Driving in a Convoy
As we approach our final session together, we will offer you a unique and highly beneficial experience – a convoy drive. This special drive is designed to put all of your new skills and knowledge to the test, as you navigate through different challenges with a group of fellow drivers. Not only will you gain invaluable experience behind the wheel, but you will also actively engage with others and further develop your teamwork skills. We believe that this convoy drive is an essential component of our program, as driving experience is truly one of the most important aspects of becoming a confident and capable driver.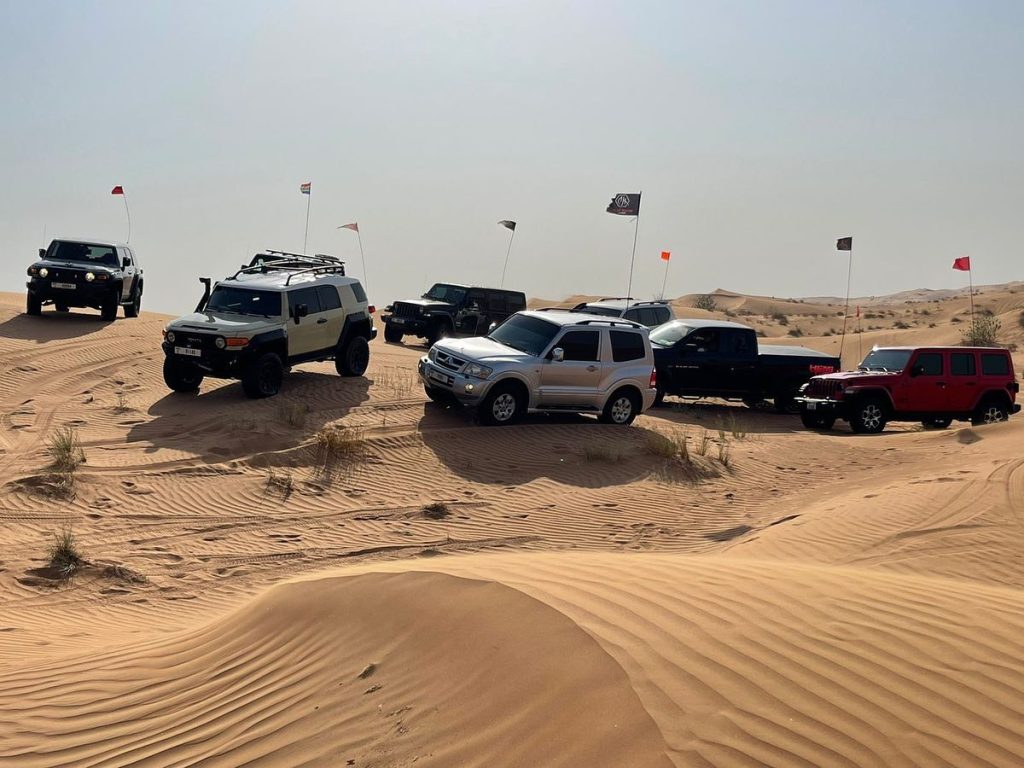 Ready to start your adventure?
Book your course now!
Still have questions about the essential driving course for beginners?

Read some of our FAQs: