Advanced Master Class: Desert Driving in UAE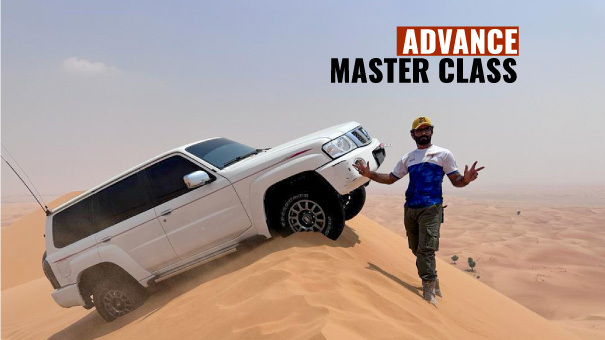 Information about the course:
Price: 1,000 AED

Upgrade your driving skills with this advanced master class. In just 6 hours, you'll learn how to apply your existing knowledge and skills to different driving environments. Don't worry about the distance – the drive from Dubai to Al Ain is worth it. Our experienced instructors will teach you everything you need to know to take your driving to new heights. Get ready to buckle up and experience the thrill of becoming a better driver!
Ready to start your adventure?
Book your course now!
Still have questions about the advanced master class: desert driving in the UAE?

Read some of our FAQs: